HTC TyTN !!!
I received one of probably the first 100 HTC TyTNs (pronounced Titan) in the United States today!

I've taken plenty of pictures for everyone to check it out.
Feature improvements over previous phones:
HSDPA/UMTS data access, Video Camera, more front buttons, and just freakin' awesome.

Go to the end of the pictures and you can see a recorded
Video Call!


OK, so here's the box: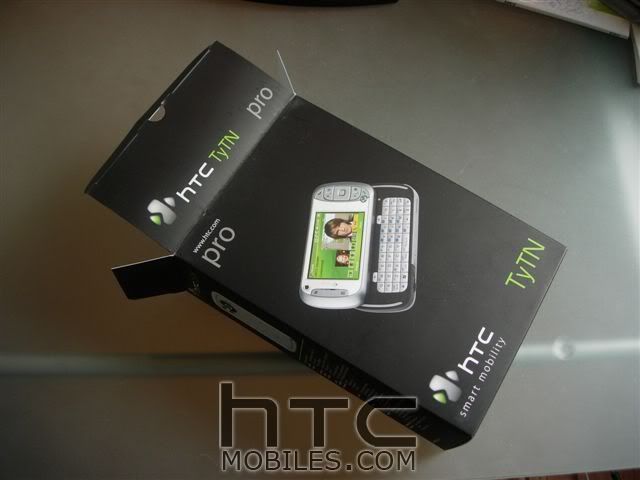 Opened: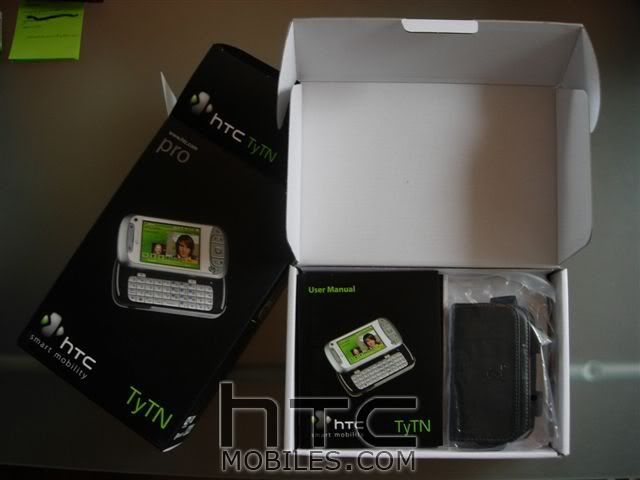 Package contents: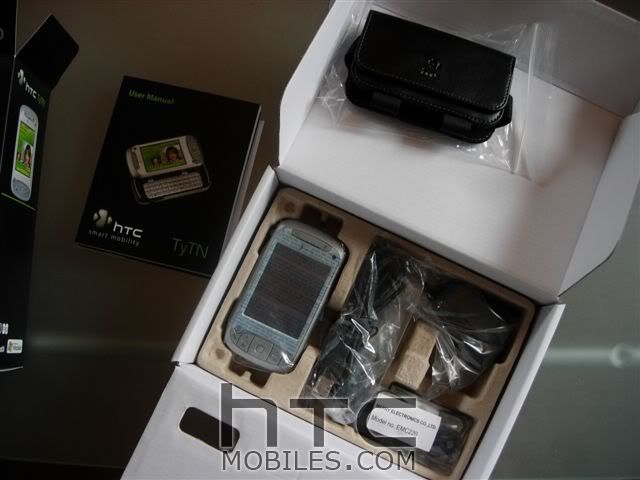 Revealed: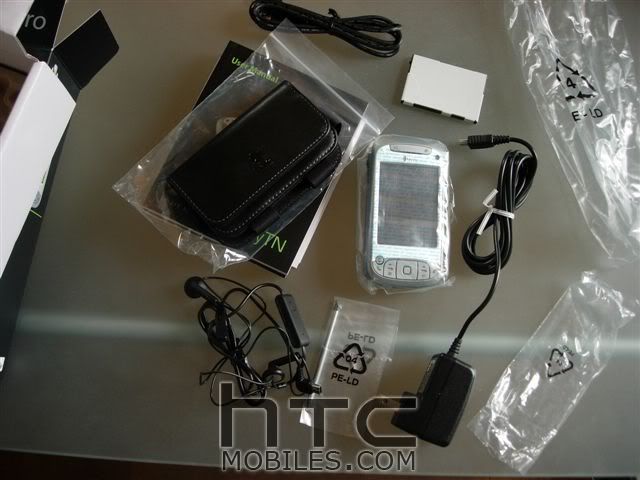 Melts in your hand. That hole on the top-right is the video cam:
Flip out keyboard. Can't wait to turn it on: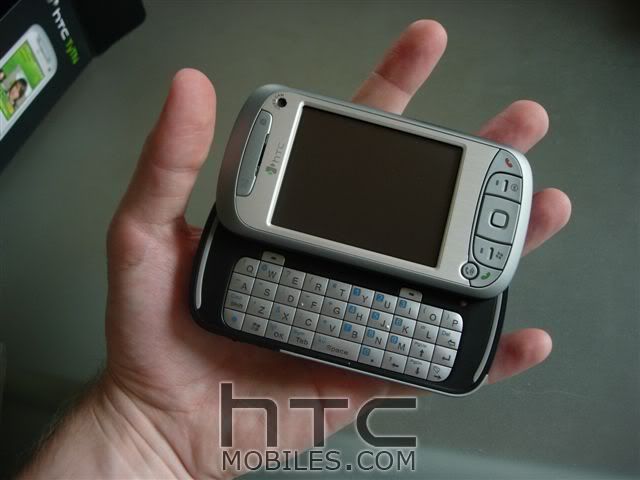 Check out the microSD card slot. I have a 1GB card (the largest you can currently buy):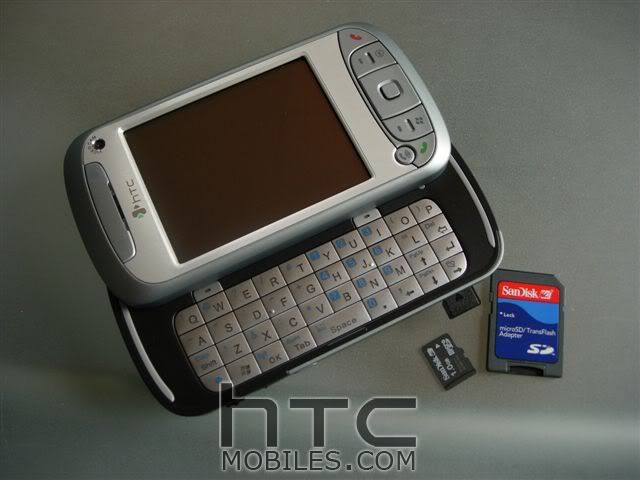 Check the camera on the back. Built in flash, even switch for macro (up close) photos.
See me in the mirror!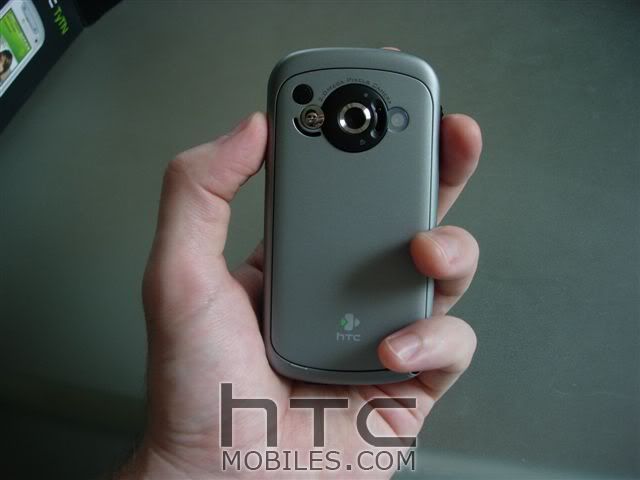 Toggle dial for volume. OK and Start buttons. Voice Tag button.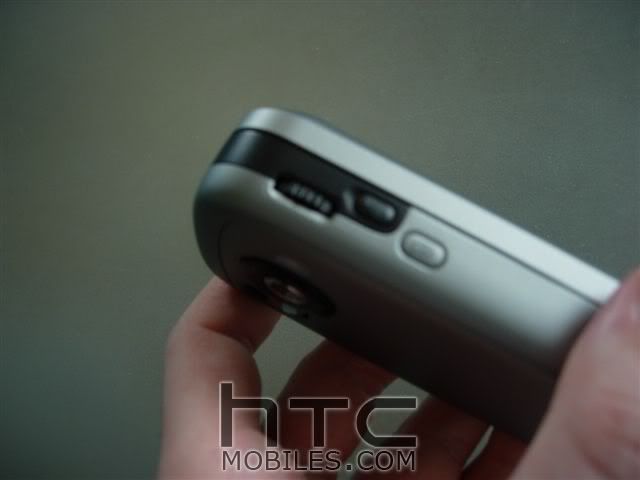 Stylus (protruding out), Infrared, USB jack: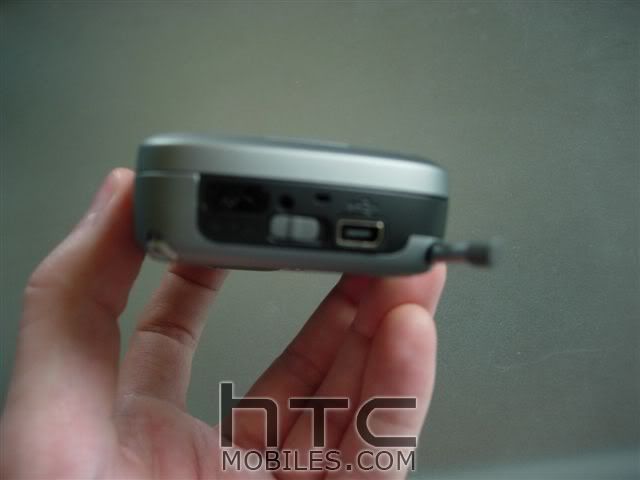 Turning it on! Not branded by wireless carrier!
Straight up from HTC. Unbranded. Unlocked. Gyeah foo!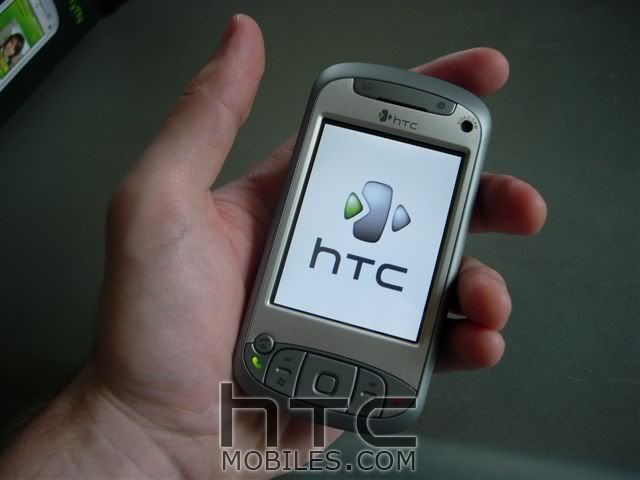 Yes, Microsoft will take over the world.
Current ambition is the phone market. Next is the auto market. Cha-ching!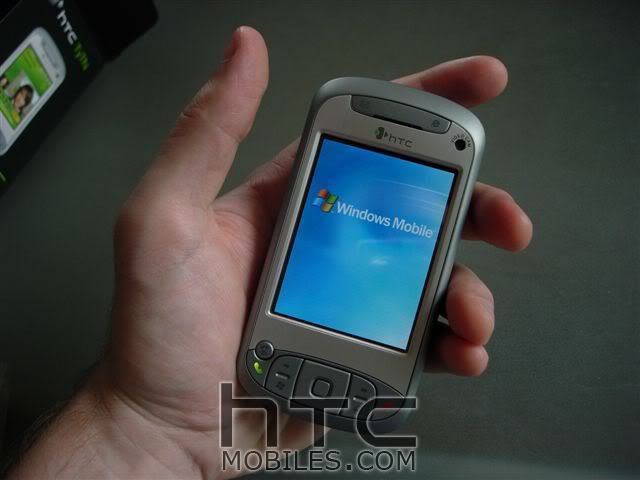 Almost forgot! Compared with the Cingular 2125 (Cingular-branded HTC Faraday):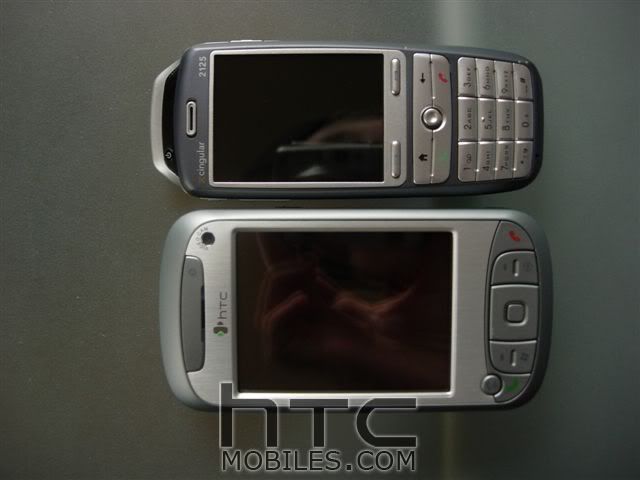 Almost the exact same size, which is a huge plus!
Bulky phones are annoying. Much like iPods.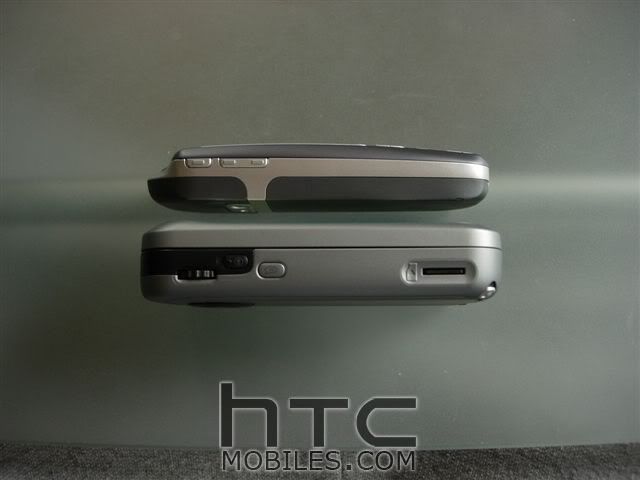 Yes, call me George Costanza, because those are sweat pants in the pic above.
Speaking of Costanza, not only am I a good hand model in these pics,
but George wants free bread from the Soup Nazi!
"You want bread? THREE DOLLAS!"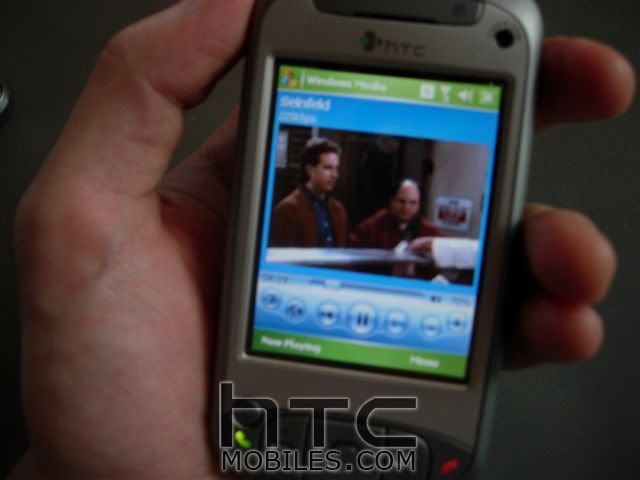 Yep. iPods suck.
Why carry your phone and an iPod when you can just carry a phone with Windows Media Player.
How about full screen for all you Video iPod lovers out there?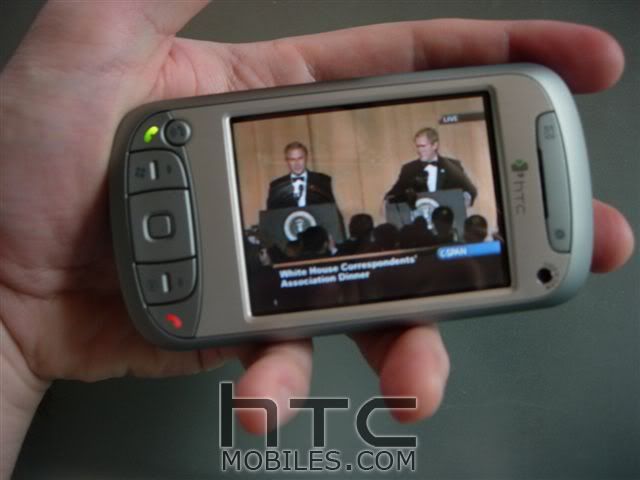 Wait, this is a phone, right? Good. Just checking. See the video call button?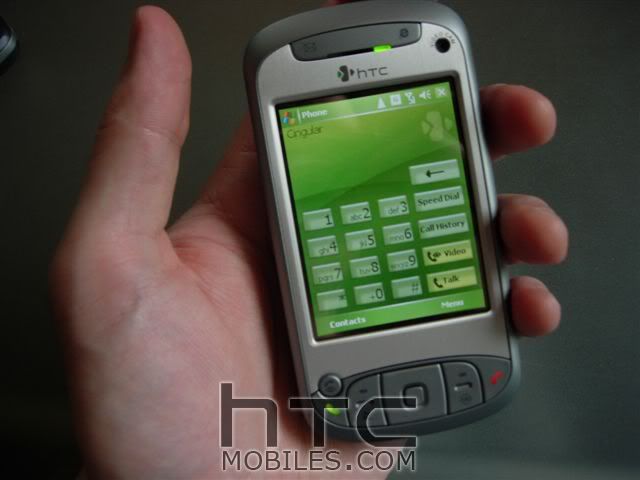 Synching Email, Calendar, Contacts, and Tasks with our corporate Exchange Server.
No wires and it goes straight to Outlook & Web Access. Over-the-air baby.
Here's email, showing off the backlight too: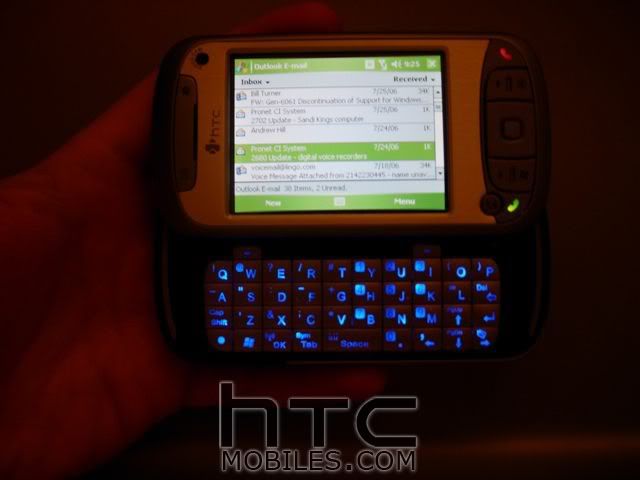 Word. Nah-mea?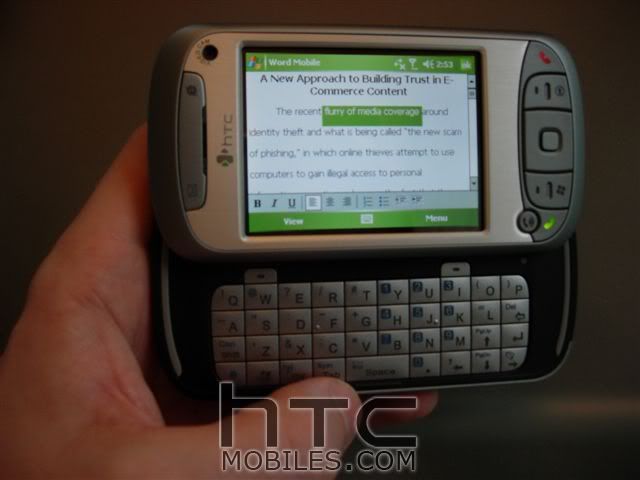 Mad calculations with Excel!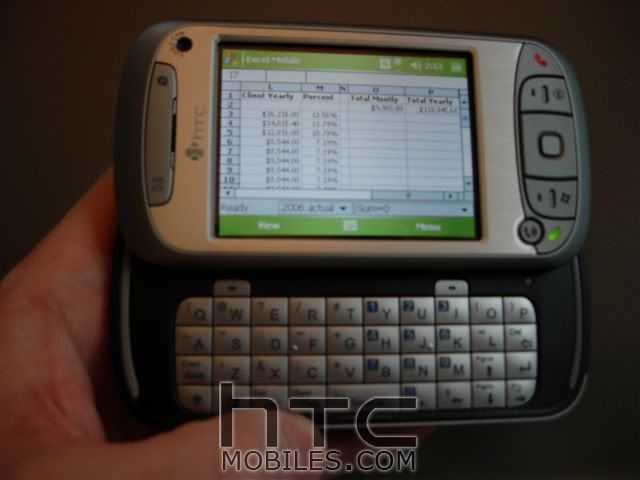 Preview my PowerPoint presentation before the big meeting: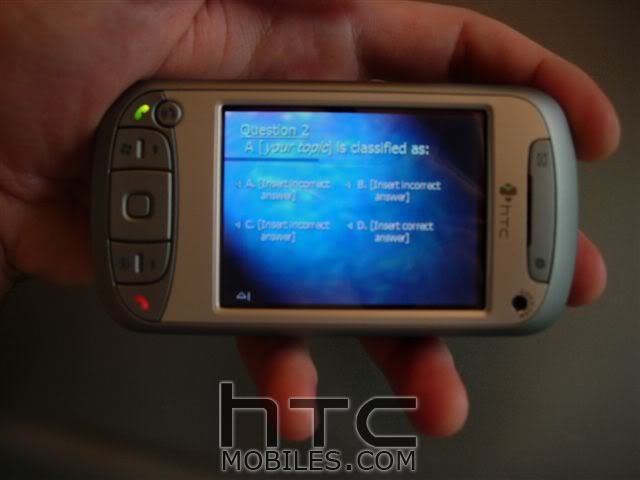 Adobe PDF (tries to rule the world):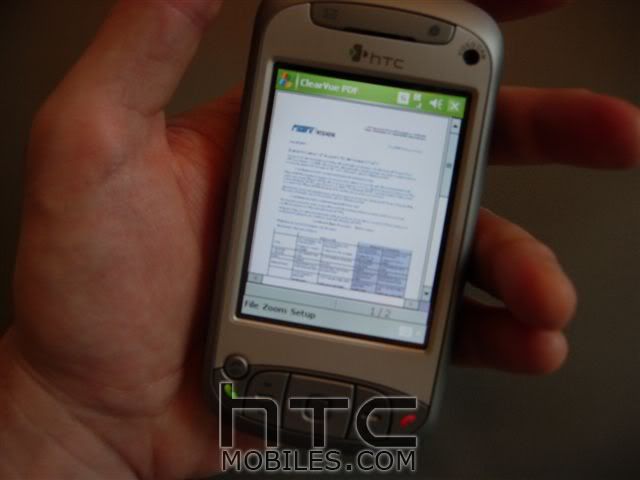 A little bit of remote terminal serving action for a client or two: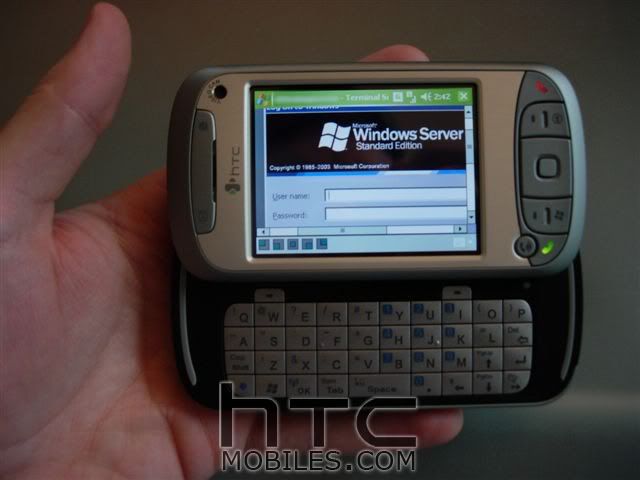 Our custom website portal to track and post time on work orders: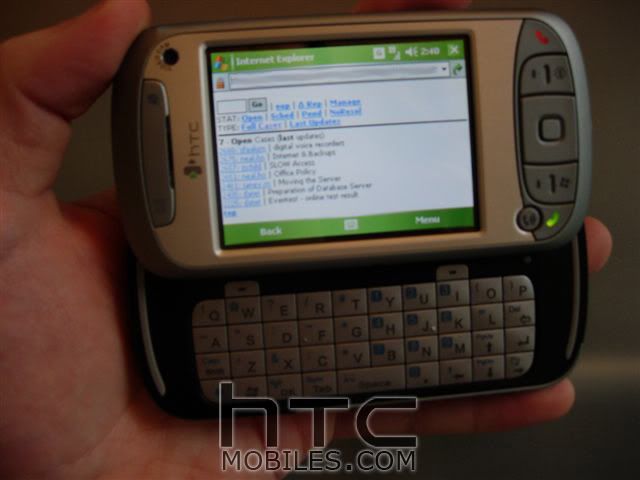 So yes, I google:
And I take nice pictures (yes, nice setup, I know, blahblah). 2.0 MegaPixel!
Sweetness: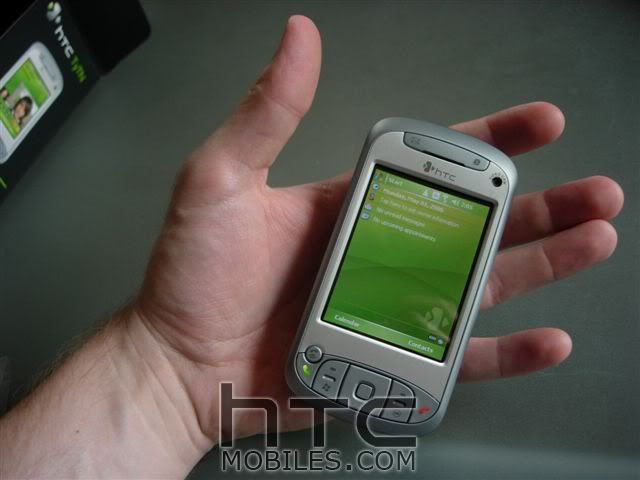 Sweetness (landscape mode):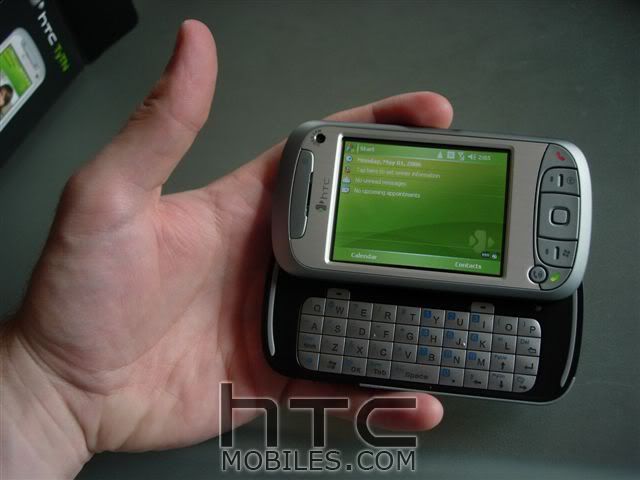 That'll be 20 bucks. - Johnny Bravo



Recorded Video Call with two TyTNs!
Now this German dude has too much time on his hands.
PRESS PLAY BELOW!






System specs:
High speed internet with worldwide 3G.
Full connectivity with Tri-Band UMTS, Quad-Band EDGE, Bluetooth® and Wi-Fi.
Dual-mode, HSDPA/UMTS (2100MHz for Europe and 850/1900MHz for USA)
GSM/GPRS/EDGE quad band (850/900/1800/1900)
Sliding QWERTY keyboard for easy typing.
Secondary camera for video telephony.
Microsoft® Windows Mobile® 5.0
Direct Push Email
WCDMA, HSPDA enabled, EDGE, GPRS
128MB ROM, 64MB RAM
Large 2.8 inch Touch Screen LCD display
Jog Wheel for easy one-hand operation
2 megapixel camera Micro SD Mini USB